North Carolina A&T State University
NSF Engineering Research Center + Bioengineering Joint Seminar Series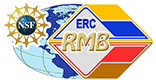 Direct Writing of Biofunctional Coatings for Cardiovascular Devices
by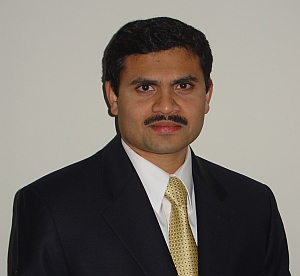 Dr. Salil Desai
Associate Professor
Industrial and Systems Engineering
NC A&T State University
11 AM – 11:50 AM – Friday, November 1, 2013
McNair Hall Auditorium – College of Engineering
Abstract:
Biomanufacturing holds great promise in the engineering of novel therapeutics, smart transplantable devices and regenerative organs. The surface modification of metallic biomaterials is of critical importance to enhance the biocompatibility of surgical implant materials and devices. This research will present the biomanufacturing of cardiovascular stent coatings using the direct-write inkjet method. Direct-write manufacturing is a non-contact (sterile) technology that can precisely deliver multiple chemistries of biomaterials at target locations. This research investigates the use of direct-write method for the surface modification of Ti alloy using an anti-proliferation agent (Paclitaxel-Taxol) encapsulated within a biodegradable polymer for controlled release coatings. The surface morphology and coating thickness of multi-layer coatings is assessed using SEM, AFM and optical profilometer. Drug release profiles were studied using UV-Vis spectrophotometry to observe the influence of drug loading and coating thickness for an accelerated period which captures the initial burst and the total drug release phase. Hemocompatibility studies were conducted using LDH assay following ovine blood contact and significant reduction in platelet adhesion was observed on the substrate with increased Taxol loading. Further, cellular viability of these coatings for Ti alloy via rat smooth muscle cell proliferation is discussed. Significant reduction in cell growth was observed following the release of anti-proliferative drug from the biopolymer thin film. This research provides a basis for developing non-thrombogenic and anti-proliferative biocompatible coatings for different biomedical device applications.
About the Speaker:
Salil S. Desai is an Associate professor of Industrial & Systems Engineering and joint faculty of Bioengineering at North Carolina A&T State University where he directs the Integrated Nano and Bio Manufacturing Laboratory. He holds adjunct faculty appointment at the Wake Forest University Institute for Regenerative Medicine and is affiliated with the Joint School of Nanoscience and Nanoengineering between NCA&TSU/UNCG. In addition, he co-leads the Cardiovascular Devices thrust for the NSF Engineering Research Center for Revolutionizing Metallic Biomaterials which focuses on biodegradable cardiac and tracheal drug eluting stents using direct-write fabrication.
Desai investigates hybrid nano/bio manufacturing combining direct-write fabrication and nanoimprint lithography with applications in the areas of drug delivery, regenerative tissue engineering and fuel cells. He leads a research group of graduate students that study fundamental transport phenomena for developing scalable novel nano and micro manufacturing processes. He has worked on several interdisciplinary research projects that involve nanoscale manufacturing of devices including multiwall nanotubes and solid oxide fuel cells. His other research interests include Product Design, Manufacturing Systems, Time Compression Technologies and Statistical Optimization. Desai is recipient of several prestigious awards including the NSF Career Award, Society of Manufacturing Engineers Outstanding Young Manufacturing Engineer Award, Institute of Industrial Engineers Outstanding Young IE Award, American Society of Engineering Education New Faculty Research Award, and others.