Dr. John Eldridge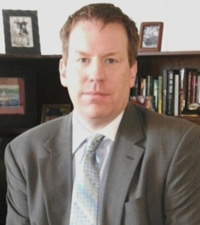 Regional Superintendent - Enrichment Region
Guilford County Schools
205 Kiddıs Ridge
Siler City, North Carolina 27344
Telephone: (919) 742-3670
Education:
Ed. D., Educational Leadership, UNCG (2010)
Ed. S., Educational Administration, UNCG (2008)
Masters of School Administration, UNCG (1998)
B. A. Elementary Education K-6, Upitt at Brandford (1992)
John Eldridge is a recent doctoral graduate of the University of North Carolina at Greensboro. He earned his MSA from UNCG, and his undergraduate degree from the University of Pittsburgh at Bradford. He is currently serving as the Regional Superintendent of the Enrichment Region, a division of Guilford County Schools. Prior to serving in this role, Eldridge was the executive director of the Enrichment Region and was also a High School Instructional Improvement Officer. Eldridge began his educational career in Chatham County as an elementary school teacher, and then became the assistant principal at Bonlee Elementary School. In 2001, he was named the principal of Chatham Central High School where he was named the Wachovia Principal of the Year for Chatham County and the Central Triad / Piedmont Region. He is the proud father of two daughters- Landin is 11 and Emery is 6- and just celebrated 15 years of marriage to his wife Kelly.