North Carolina A&T State University
NSF Engineering Research Center + Bioengineering Joint Seminar Series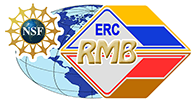 The Practice of Cardiology: Where We've Been and Where We're Headed
by
Dr. Jay Ganji, M. D., F. A. C. C.
Piedmont Cardiovascular, P. A.
Greensboro, NC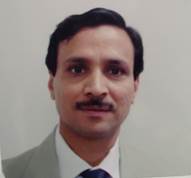 11 AM – 11:50 AM – Friday, October 04, 2013
McNair Hall Auditorium – College of Engineering
Abstract:

Cardiovascular (CV) disease is a very serious health issue. According to the CDC website, "Every year, about 715,000 Americans have a heart attack. About 600,000 people die from heart disease in the United States each year—that's 1 out of every 4 deaths. Heart disease is the leading cause of death for both men and women." CV disease also has a mind-boggling economic impact in terms of expenditures for health care as well as lost revenue and productivity. Dr. Ganji will give us a quick insight into the work flow at a cardiology practice, discuss cases and procedures and conclude with opportunities for further research that could be a source for contributions from life engineering and science students and professionals such as biomedical engineers, biologists and animal scientists.
About the Speaker:
Dr. Jagadeesh (Jay) Ganji obtained his MBBS and MD degrees from the J. J. M. Medical College in India. He completed a residency in Internal Medicine and was Chief Resident at the St. John Hospital and Medical Center in Detroit, MI. He followed this on with a fellowship in Cardiovascular and Interventional Cardiology at the same hospital, rising to Chief Fellow in 2000. Since that time, Dr. Ganji has continuously maintained Board Certifications in Cardiology as well as Interventional Cardiology. He is licensed to practice medicine in North Carolina and Michigan. He has training and clinical experience in echocardiography, TTE and TEE; vascular Doppler, nuclear license, interventional cardiology with coronary and vascular interventions including atherectomy, intracardiac echocardiography (ICE) and closures of patent foramen ovale (PFO) and atrial septal defects (ASD). Dr. Ganji was Director of the Non-Invasive Lab at Moses Cone Hospital and the Southeastern Heart and Vascular Center in Greensboro, NC, before establishing his current private cardiovascular practice. Dr. Ganji is active in several professional societies related to his specialty, and has many publications and oral presentations to his credit, as well as research participation in multiple clinical trials as PI and Co-PI.