ERC Student-Faculty Day held in Greensboro
The first ERC-RMB Student-Faculty Day was held in Greensboro on August 23-24, 2009. The event was attended by more than 35 ERC students together with 30 ERC faculty and staff members. The agenda can be found here. The goals of the Student-Faculty Day were to:
Introduce students to each other as well as faculty and form positive personal relationships.

Develop a common "ERC knowledge base" for all students.

Nominate new members to the Student Leadership Council, form sub-committees, and define objectives/action items for the next year.

Obtain feedback from students on how to improve the ERC.

Discuss current ERC research and plan next steps.
The event kicked off on Sunday
afternoon, the RMB Student Association held a Planning Meeting to discuss the current status and plans to move forward. We are happy to announce that many positions on the Student Leadership Council were filled! The updated SLC officers can be found
here
. Action items for the Student Association were developed, which were then presented to the students and faculty the next day. An Educational meeting aimed at new course development was also held.
After a few hours of work, it was time to relieve some stress, so the students hit the bowling alley with some brave faculty members.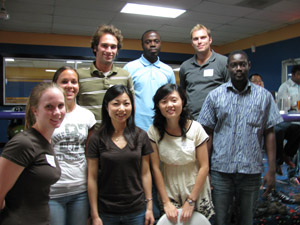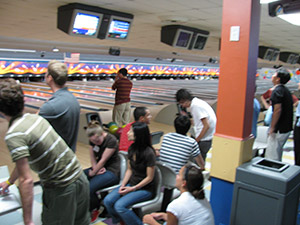 Early next morning, it was back to work. The morning sessions provided an overview of the ERC and its Engineered Systems, followed by student presentations on the latest ERC research. The morning concluded with a discussion of industrial partnerships by Mr. Wayne Szafranski and a short summary of the ERC action items by the SLC Co-Presidents.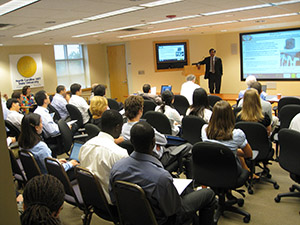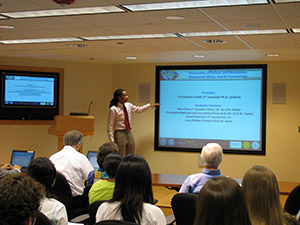 A delicious lunch then provided a good opportunity for students and faculty to converse casually.
After lunch, the discussions moved toward the near future. Drs. Borovetz and Wagner led a summary of the NSF Site Visit last May, and discussed new initiatives for the upcoming year to improve our ERC.
Then, parallel sessions were held on "Accelerating ERC Research" and "ERC Educational Development". Both sessions were used to engage students and faculty to solve current dilemmas and allow significant progress to be made.
Finally, individual ES sessions were held to allow smaller groups to chat about more specific research and organizational topics in an informal setting.
Following these meetings, most ERC members quickly departed to begin the work discussed at the Student-Faculty Day.