Advancement of Silicon Process Technology
& Competitive High Volume Electronics Manufacturing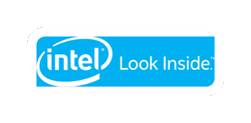 A Panel Discussion / Tech Talk
by
Dr. Chris Parker, Mr. Clark Weber, Dr. Raghu Chilkunda
Engineering Managers
Logic Technology Development Group
Intel Corporation
11:30 AM – 12:15 AM – Wednesday, July 29, 2015
Location: McNair Hall Auditorium (Room 240)
Food will be served in McNair Hall Student Lounge following
Abstract:
Join engineering managers from the Intel Corporation's Logic and Technology Development Group for a technical talk. They will discuss Intel's development of advancement of Silicon process technology and how they brought advanced technologies to High Volume Manufacturing years ahead of its competitors. As we look to 2015 and beyond, Intel will continue its investment in inventing and developing new technologies.
About the speakers:
Raghu Chilkunda is a process technology development engineering department/area-manager at D1C Organization, Intel Corporation, Oregon. He has a PhD in Materials Science and Engineering from University of Arizona, Tucson and he has been with Intel's Logic Technology Development Group (LTD) since 1997. Raghu Chilkunda manages the 22 nm, 14 nm & 10 nm Thin Films Planar/Regen process group in LTD/D1C.
Clark Weber has been with Intel for more than 18 years and is currently the D1D Thin Films Department Manager with Intel Corporation's Logic Technology Group (LTD) where he is responsible for the production and ramp of next generation Thin Film processes. Clark graduated from Iowa State University with a BS in Ceramic Engineering.
Chris Parker is a diffusion process group leader in Intel's Logic Technology Development organization. He joined Intel in 1998 and has led oxide and alternative gate development in multiple process technologies and is presently responsible for future diffusion process and module development for 300 mm technologies. He received his BSEE from Auburn University and MS and PhD in Electrical Engineering from North Carolina State University.
INTEL IS HIRING Grad Students!!!!!!!!
Electrical Engineering, Materials, Optics, Computer Engineering, Chemical Engineering, Physics, Chemistry, Mechanical
You can also forward your resume directly to Melinda.S.Murdock@intel.com prior to the event to be considered for Interviews! (you can also bring the resume the day of the tech talk).