Dr. Patricia Hebda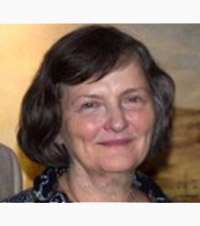 Professor of Otolaryngology and Pathology
Otolaryngology and Pathology
University of Pittsburgh School of Medicine
Rangos Research Center, Room 5120
4401 Penn Avenue Pittsburgh, PA 15224
Telephone: 412-692-6217
Dr. Patricia Hebda is a Visiting Research Professor in the Departments of Plastic Surgery and Pathology in the University of Pittsburgh School of Medicine, and an Adjunct Professor of Communication Science and Disorders in the School of Health and Rehabilitation. From 1995 through 2012 she was the Director of the Otolaryngology Wound Healing Research Program at Children's Hospital of Pittsburgh.
Dr. Hebda earned her BS in Biochemistry from Michigan State University. She then achieved her PhD from Ohio State University. She did her post-graduate work in collagen biochemistry at University of California, Los Angeles (UCLA)-Harbor Medical Center Department of Pediatrics before she moved to the University of Pittsburgh, where she continued the study of collagen in the Department of Ophthalmology.
Currently she is collaborating with faculty in the McGowan Institute on projects focused in three main areas:
Wound healing of skin and mucosa
Tissue engineering and cell therapy for applications in the head and neck
Stem cells for wound healing and tissue regeneration
Dr. Hebda is an International Advisory Board Member for the 5th Congress of the World Union of Wound Healing Societies being held in Florence, Italy, September 23-25, 2016. She is a Member of the Trainee Admission and Evaluation Committee for CATER (Cellular Approaches to Tissue Engineering and Regeneration) Pre-doctoral Training Program at the McGowan Institute. She is also the editor-in-chief of Wound Repair and Regeneration.
Dr. Hebda serves as a journal referee for 30 publications, i.e. Acta Biomaterialia, Archives of Otolaryngology Head and Neck Surgery, Journal of Clinical Investigation, and Tissue Engineering. She is a member of the American Association for the Advancement of Science, the Wound Healing Society (President, 2009-2010), the American Society for Cell Biology, and the International Tissue Engineering Society. Dr. Hebda is the former Program Leader of the Scarless Wound Healing Research Team, Armed Forces Institute for Regenerative Medicine (AFIRM) Wake Forest/University of Pittsburgh Consortium.
View a list of Dr. Hebda's publications here.