CETR UMT-2 Micro Tribometer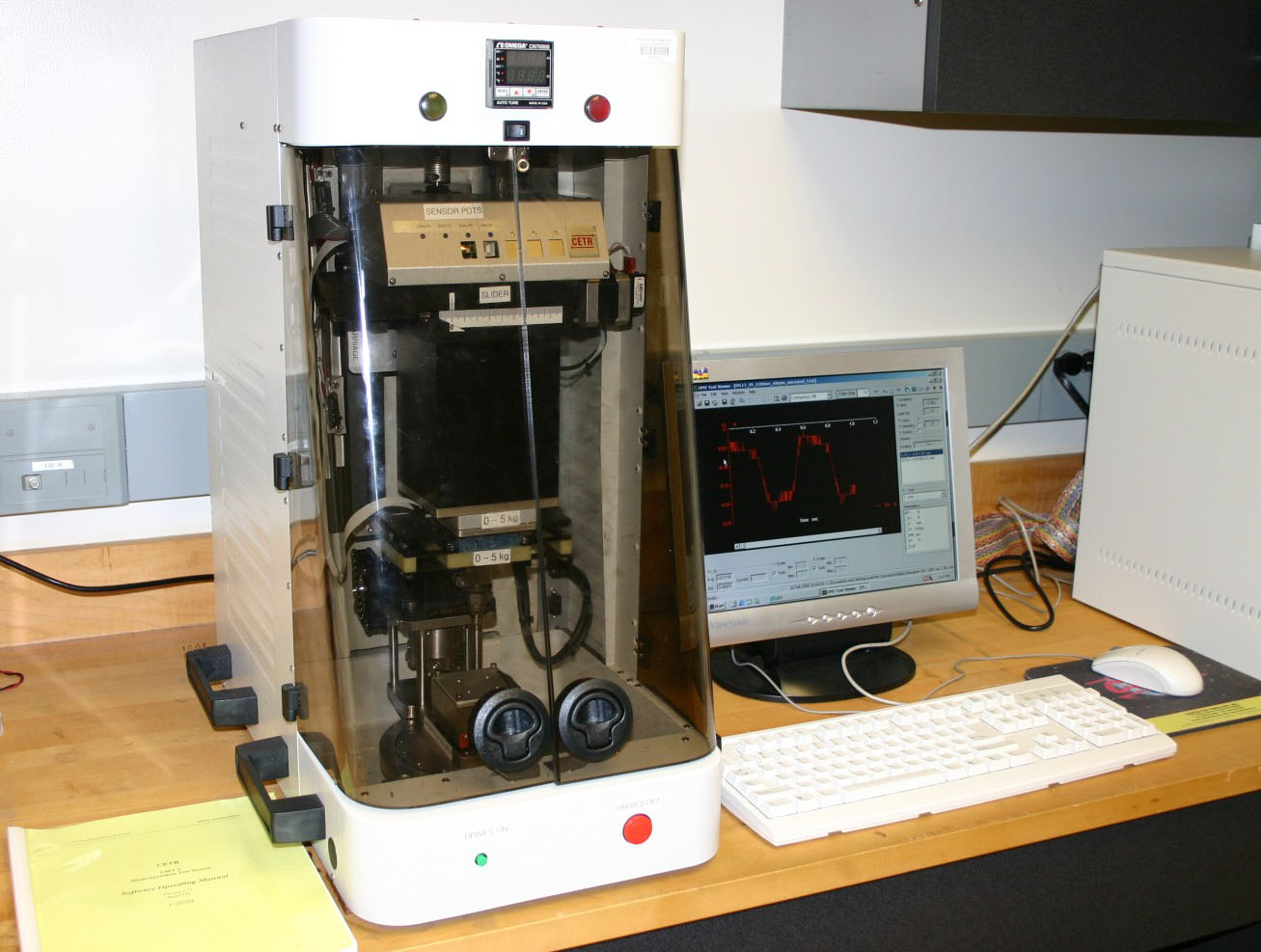 The UMT is a fully automated and computerized precision tribology tester with proprietary software control in a user friendly Windows environment It can measure all of the following parameters: Vertical and lateral stiction, Friction force and coefficient, Normal load, Acoustic emission, Electrical resistance, and Torque.
Specifications:
Speed range from 0.001 to 5,000 RPM. Upper specimens up to tens of mm. Lower specimens up to 150 mm. Measure forces from mg to kg. Vertical motion resolution 1 um. Lateral Motion resolution 2 um, travel 75 mm, speeds from 0.01 to 10 mm/s. Temperature heating chambers up to 150C.
Technical Support:
408-376-4040
---
Terms of use:
General safety rules apply. Initial training required.