Victoriya Yefimova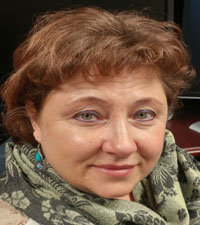 ERC Budget Manager
Mechanical Engineering
North Carolina A&T State University
1601 E. Market Street
201 Fort-IRC Bldg.
Greensboro, NC 27411
Telephone: (336) 285-3228
Fax: (336) 256-1153
Education:
MS:
Moscow Order of the Red Banner of Labour Institute of National Economy by name of G.V.Plekhanov
ERC Budget Manager:
• Provide a variety of business, fiscal and administrative functions to address the business needs of the ERC. Ensures budgetary activities comply with policies and procedures.
• Examine budget estimates and proposals for completeness; accuracy; conformance with established procedures, regulations, and organizational objectives and to look for cost saving measures.
• Responsible for independently troubleshooting errors and inconsistencies within the budget and provides recommendations to management for program improvements.
• Work with scientists to propose budget allocations, set-up new award budgets, monitors spending, recommend cuts or a reallocation of excess funds to alleviate deficits.
• Manage activities involved with procuring goods and services, such as materials, equipment, supplies, and advertising, for the ERC and all related research projects.
• Assist faculty and staff with administrative problems or concerns.
• Train student-workers in applying budgetary policies and procedures and in processing data-base information for the Engineering Research Center ERC Web Data Collection system.
• Providing financial and budget information for annual and interim report in accordance with the requirements of program and the University offices as requested.
Resume